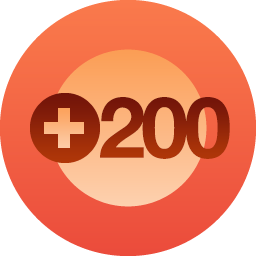 Congratulations on getting 200 total follows on With Nature-By Tanusri Sen!Your current tally is 203.
I have no words to express in getting more than 200 Followers. I am very grateful to all my followers and readers. I must mention the name of "SIWO". without "SIWO", it was just not possible at least in this short time. I am so grateful to "SIWO". Thank you very much "SIWO" for showing me the correct path.
I was writing blogs in Bengali from the year 2017 in "amarlekhakabita.blogspot.com", but in WordPress, I have started writing blogs from september-2018. So it is only four months. I am so happy that I can't express it. Also I am getting another feelings like I have so many friends all over the World. I have come to know about so many countries, have got so many recipes,have read so many motivational articles, so many nice poems,Knowledge in medical issues,health,beauty-tips etc from all of my friends across the World. Everything, I am getting in one place only -"Blog in WordPress". Thanks a lot to the "WordPress" for such a beautiful creation. Also, I am feeling like we all know each other from long back. Thank you so much to my followers and readers. For them only, I am getting inspiration to write more. 
Here, I must mention the contribution of my Father. He is always encouraging me and tells me "Tanu, whatever happens, don't leave writing. It will always give you peace". Though my father is an ex-teacher in "English", I am very poor in english.When I will get enough time, I will surely improve it. Till then, please tolerate me.
Thanks once again to all my followers,readers.
Thank you for reading. Let us make a beautiful world together. God bless this entire Universe.